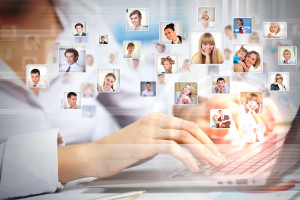 When a colleague tells you she heard about a new tech tool from someone in her PLN, do you first wonder what she's talking about–not the tool but the three-letter acronym? Or maybe you think, 'Of course  [Amanda] has a PLN. She's a geek.' You might even understand the purpose of a PLN–to provide educators with a collaborative learning environment–but think you don't need one, or staff development provided by your school is all you can handle.
What is a PLN
According to D. Johnson (2013), a PLN is:
"a self-created set of experts, colleagues, and resources…that meet one's daily learning needs."
More simply, it's:
…an extended group of knowledgeable people you reach out to for answers, and trust to guide your learning.
These individuals can be anywhere in the world, but are always carefully selected by you for their expertise in your subject area. It doesn't mean they have all the answers. It means that when you have questions, you trust them to inform your thinking, guide your research, and provide answers and directions scaffolded from their personal experience. You may never meet them in person, though you likely collaborate through Google Hangouts, Skypes, or pre-arranged TweetUps.