Bio
Jacqui Murray has been teaching K-18 technology for 30 years both in a traditional classroom and online. She is the editor of a K-12 technology curriculum, K-8 keyboard curriculum, K-8 Digital Citizenship curriculum, and author of over a hundred books to integrate technology into education. She is adjunct professor on tech ed topics for the University of California San Diego, Colorado State University, and others. She is a Master Teacher, an Amazon Vine Voice, freelance journalist on tech ed topics.  She is the author of the tech thrillers, To Hunt a Sub and Twenty-four Days as well as the prehistoric fiction, Man vs. Nature.
She's best known as Ask a Tech Teacher, curator of the popular blog used by teachers, administrators and homeschoolers around the world. It is the go-to resource for advice, pedagogy, tips and tricks, freebies, help, reviews, and classroom materials in tech ed. She has been quoted in national newspapers such as the Washington Post and appeared in local education-oriented radio programs such as BAM Radio and CoolCat Teacher. Her blog has received many awards from organizations such as Common Sense Media and Ed Anywhere.
Jacqui is the voice behind Structured Learning webinars, providing training to teachers and administrators on tech ed topics like flipped classrooms, digital citizenship, Common Core Standards and tech, how to organize the classroom for tech, and age-appropriate tech to support curriculum and standards.
Her teaching philosophy can be summed up in two words: critical thinking. Start with organic conversations. Make technology authentic and encourage students to take responsibility for their own learning. Instruction is self-paced, differentiated and responsive to student needs. Lessons include Essential Questions, Big Ideas and self-reflection.
Jacqui works with teachers and school districts to integrate technology into their school curriculum and standards, running seminars on using tech tools in the classroom, introducing educators to popular ideas like the flipped classroom, differentiation, setting up the digital classroom, using tech in Common Core and more. She also writes articles and white papers for Districts to be shared on blogs, newsletters, and parent information guides.
Jacqui Murray has a BA in Economics, a BA in Russian, an MBA, and a California teaching credential. Before teaching, she worked in the business world for twenty years. She has a daughter who attended the United States Naval Academy and now serves as a Naval Officer doing cybersecurity, and a son who attended UC Irvine and serves as an Army SSGT in the Signal Corps. She also has a brilliant Labrador Retriever named Casey—what a character. She spends most of her time teaching, reading, geeking, and writing.
Areas of Expertise
keyboarding
differentiation
digital citizenship
integration of technology into education
getting started with technology in your classroom
using technology for Common Core
using technology to teach writing
professional development workshops
coaching and mentoring
TechEd Creds
Adjunct professor at UCSD, CSU and others
author of hundreds of tech-in-ed resources
author of the popular K-12 Technology Curriculum
Amazon Vine Voice
CSTA Conference reviewer
Webmaster, Ask a Tech Teacher
Media Coverage
Here are sample media who have used Jacqui's expertise and opinions in articles:
Awards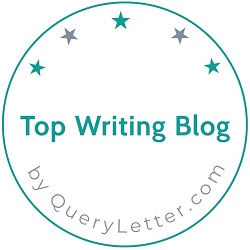 Contact Information
Twitter: @askatechteacher
Twitter: @worddreams
Instagram: @askatechteacher
linkedin.com/in/jacquimurray
Phone: Please contact for number
Other Online Writing
Member
Online Classes
20 Webtools in 25 Days
Building Digital Citizens
The Differentiated Teacher
Keyboarding Immersion
The Tech-infused Teacher
The Tech-infused Class
Teach Writing With Technology
Certificates Earned
1:1 Mistakes
1:1 with Chromebooks
21st Century Webtools
Assessing Progress
Blended Instruction
Blogging and Common Core Math
Blogging with Blogger
Build an ePortfolio
Building a Class Website
Chrome Apps and Extensions 1
Chrome Apps and Extensions 2
Chrome Extensions 1
Chrome Extensions 2
Chrome Extensions: Struggling Students
Chrome Webtools
Chromebook Implementation
Chromebook Projects
Chromebooks 101
Chromebooks and Chrome Apps
Chromebooks and Student Projects
Chromebooks vs. iPads
Classroom Feedback
Coding for Elementary Students
Coding for Middle and HS
Comics and Literacy
Common Core Technology Skills
Content Curation Tools
Current Events
Develop Creativity and Critical Thinking
Differentiating and Common Core ELA Standards
Differentiating to Meet Common Core
Differentiation with Screencasts, Videos, and Digital Materials
Digital Content QR Codes
Digital Literacy
Digital Magic
Digital Portfolios
Digital Stories
Digital Storytelling 1
Digital Storytelling 2
Digital Storytelling and Sway
Digital Storytelling Apps
Digital Writing and Google Docs
Diigo in the Classroom
EPortfolios
Find and Evaluate Webtools
Flipped Class: Interactive Videos
Flipped Classroom and Common Core
Flipped Classroom and Google Hangouts
Flipped Classroom and Khan Academy
Flipped Classrooms: Materials
Flipped Lessons
Flipping Back-to-school Night
Formative Assessment
Google Apps
Google Apps to Communicate with Parents
Google Chrome Browser
Google Classroom
Google Docs
Google Drive Add-ons
Google Drive Add-ons and Chrome Extensions
Google Drive to Power Up Your Classroom
Google Forms
Google Guru
Google Hangouts 1
Google Hangouts 2
Google Hangouts 3
Google Hangouts 4
Google Hangouts and Projects
Google Maps
Google Mobile Apps
Google Search Tips
Google Sites
Google Tools 1
Google Tools 3
Google Tools 2
Google Voice
Interactive Resources for K-4
Intro to Common Core
IPad Apps
IPad Apps and Collaboration
IPads in the Classroom
iTunes U
Keyboarding for K-6
Keyboarding for the iPad
Literacy and Technology Skills
Makerspaces and Fab Labs
Marzano's Instructional Strategies
Mathemagic
Minecraft 1
Minecraft 2
Mistakes Made Using Technology
Mobile Science Apps
MS Office
New Teacher Tool Kit
Offline iPad activities
Paperless Classrooms 1
Paperless Classrooms 2
Peer-to-peer Instruction via iPads
Periscope
Personalize Student Learning
Pinterest
Presentation Tools
Publishing Digital Books
Reading and iPads
Researching with Mobile Devices
SAMR Model and iPad Apps
School Grounds as Playgrounds
School Libraries
Share Ideas and Classwork
STEM 101
Stories and Digital Maps
Student Inquiry
Teaching with Technology
Tech and Dyslexia
Text Messaging in Class
Timesaving Tips for the Classroom
Twitter in Class
Use Tech to Work Smarter, not Harder
VoiceThread and ePortfolios
VoiceThread and iPads
Web 2.0 Tools
Why Technology for 21st Century Teachers
Writing Workshop and Google Docs
YouTube
Sample Writing
3 Problems to Address Before Blogging at Your School
How to Instill Digital Citizenship in Students
Teach Digital Citizenship with … Minecraft
Why Keyboarding Should NOT be Dead
Reviews
You are the best! Almost every time I put a topic on "my to research" list, I open my mail and you are blogging about it! You make my life as K-5 much easier!
I stumbled across your website by pure accident and it was probably one of the best things I've done today.
I LOVE the whole series of these books! Each book has detailed lesson plans and lots of resources!
I LOVE your stuff. It has helped tremendously!
Thank you so much! I had no one to turn to.
I have to say, that as a grade JK-5 technology teacher, and a long-time technology and media integration specialist, this scope and sequence is so awesome. Your team has done all the hard work for me. Thank you!
You're fabulous. I love you!