March 30, 2011
Jacqui Murray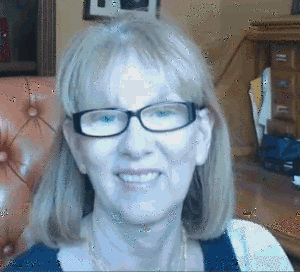 Jacqui Murray is the author of Building a Midshipman, the story of her daughter's journey from high school to United States Naval Academy. She has been teaching K-8 technology for 15 years. She is the editor/author of dozens of tech ed resources including a K-8 technology curriculum, K-8 keyboard curriculum, K-8 Digital Citizenship curriculum. She is webmaster for six blogs, CSG Master Teacher, an adjunct professor, an Amazon Vine Voice book reviewer, Editorial Review Board member for Journal for Computing Teachers, CAEP reviewer, CSTA presentation reviewer, freelance journalist on tech ed topics, a tech ed columnist for Examiner.com, and a weekly contributor to TeachHUB. You can find her resources at Structured Learning
Jacqui won the Southern California Writers Conference Outstanding Fiction Award for her upcoming techno-thriller, To Hunt a Sub. Reviewers laud her novel as 'strongly written' with 'interesting and unique plot hooks'. She's currently working on a prehistoric character-driven novel, Born in a Treacherous Time (excerpt available on Scribd.com). She was born in Berkley California to Irish-German parents. After receiving a BA in Economics, a BA in Russian and an MBA, she worked for twenty years in a variety of industries while raising her two children and teaching evening classes at community colleges. With her children now adults, one in the Navy and one in the Army, she lives in Laguna Hills CA with her husband and two beautiful Labradors.. She teaches computer science to grades K-8 while pursuing her writing.
You can find her columns, guest posts and thoughts at the following digital ezines, blogs and websites:
If you're interested in having Jacqui guest post on your blog, website, or review a product/website/book for you, please contact her at askatechteacher@gmail.com.
---
Jacqui Murray is the author of the popular Building a Midshipman, the story of her daughter's journey from high school to United States Naval Academy, and the thriller, To Hunt a Sub. She is also the author/editor of over a hundred books on integrating tech into education, adjunct professor of technology in education, webmaster for four blogs, an Amazon Vine Voice book reviewer, a columnist for TeachHUB, monthly contributor to Today's Author and a freelance journalist on tech ed topics. You can find her books at her publisher's website, Structured Learning. The sequel to To Hunt a Sub, Twenty-four Days, will be out this summer. Jacqui Murray has been teaching K-8 technology for 15 years. She is the editor/author of over a hundred tech ed resources including a K-8 technology curriculum, K-8 keyboard curriculum, K-8 Digital Citizenship curriculum. She is an adjunct professor in tech ed, CSG Master Teacher, webmaster for four blogs, an Amazon Vine Voice book reviewer, Editorial Review Board member for Journal for Computing Teachers, CAEP reviewer, CSTA presentation reviewer, freelance journalist on tech ed topics, and a weekly contributor to TeachHUB. You can find her resources at Structured Learning.
---