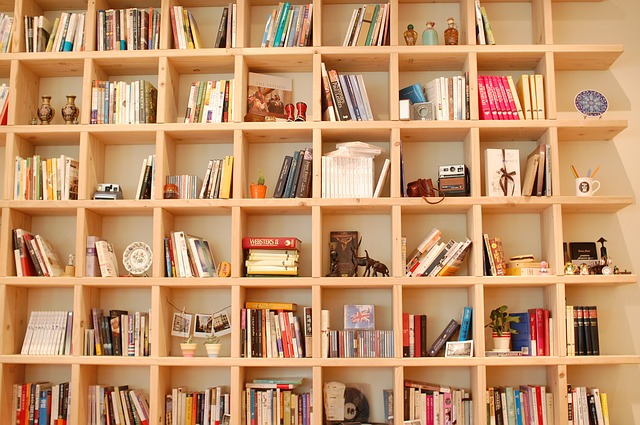 January 6, 2017
Top 10 Book Reviews in 2016
There are two parts to this post:
my top ten favorite books I read in 2016
your (as reader) top ten favorite book reviews I wrote in 2016
My Top Ten Favorite Books
I read 198 books according to Goodreads–blasting through my goal of 162 books.
I love reading and would prefer to do that than watch TV, go to the gym, floss my teeth, pay bills, or do the laundry. I review a lot of the books I read, usually received from Netflix or the library but not all. I collect all of my book reviews here, but it isn't always up to date.
I try.
When I read for fun, I often read thrillers, mysteries, and historic fiction so you'll see a lot of those on the top ten list.
My ten favorite books that I read in 2016 (in no particular order) are as follows:
Livia Lone by Barry Eisler
Reckless Creed by Alex Kava
The Steel Kiss by Jeffrey Deaver
Off the Grid by C.J. Box
Mark Greaney's Gray Man series
Sandra Saidak's Kalie's Journey series
Brett Battles' Jonathan Quinn series
James Runcie's Granchester Mysteries series
Rufus by Terry Barca
Ki'ti's Story
Top Ten Book Reviews
I reviewed 45 books in 2016, everything from non-fiction like Meeting Prehistoric Man to serial fiction like Off the Grid. Overall, book reviews' are popular on WordDreams. I understand that because I love reading reviews of books by other writers. Here are the top ten book reviews based on hits in 2016:
Since I read about three books a week, I'm always eager for new material. What's your favorite book from 2016?
---
Jacqui Murray is the author of the popular Building a Midshipman
, the story of her daughter's journey from high school to United States Naval Academy, and the thriller, To Hunt a Sub. She is also the author/editor of over a hundred books on integrating tech into education, adjunct professor of technology in education, webmaster for four blogs, an Amazon Vine Voice book reviewer,  a columnist for TeachHUB, monthly contributor to Today's Author and a freelance journalist on tech ed topics. You can find her books at her publisher's website, Structured Learning. The sequel to To Hunt a Sub, Twenty-four Days, is scheduled for Summer, 2017. Click to follow its progress.