May 9, 2013
Is The Earth Warmer or Cooler? Some Evidence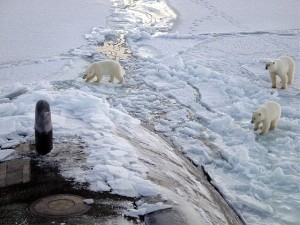 Despite that Al Gore declared this topic closed, there is much information that can be debated, with proof of global warming or cooling based on facts and science. Consider:
We are living in an abnormally cool period since the earth's average surface temperature for most of its history averaged 22 Celsius compared to the present 14 C.
Ice ages occur at approximately 250-million-year intervals.
Fossil evidence suggest that during the Mesozoic Era (230 to 50 million years ago) the earth was 10 C to 15 C warmer than today.
One million years ago the current ice-age (Pleistocene) began.
Glacial stages last more than 100,000 years and are interrupted by interglacial stages that last about 10,000 years.
We are now living in an abnormally warm period compared to the earth's average temperature for the last one million years (during which glaciation has prevailed).
The current interglacial period has been subject to climatic changes on a smaller scale than the change from glacial to interglacial but still large enough to disrupt civilizations.
---
Jacqui Murray has been teaching K-8 technology for 15 years. She is the editor of a K-8 technology curriculum, K-8 keyboard curriculum, K-8 Digital Citizenship curriculum, and creator of technology training books for how to integrate technology in education. She is webmaster for six blogs, CSG Master Teacher, an Amazon Vine Voice book reviewer, Editorial Review Board member for Journal for Computing Teachers, Cisco guest blogger, a columnist for Examiner.com, featured blogger for Technology in Education, IMS tech expert, and a monthly contributor to TeachHUB. Currently, she's editing a techno-thriller that should be out to publishers next summer. Contact Jacqui at her writing office or her tech lab, Ask a Tech Teacher.