July 15, 2015
Tech Ed Resources–Classes
I get a lot of questions from readers about what tech ed resources I use in my classroom so I'm going to take a few days this summer to review them with you. Some are edited and/or written by members of the Ask a Tech Teacher crew. Others, by tech teachers who work with the same publisher I do. All of them, I've found well-suited to the task of scaling and differentiating tech skills for age groups, scaffolding learning year-to-year, taking into account the perspectives and norms of all stakeholders, with appropriate metrics to know learning is organic and granular.
Today: Classes
Overview
Ask a Tech Teacher offers a variety of classes throughout the year. All are online, hands-on, with an authentic use of tools you'll want for your classroom.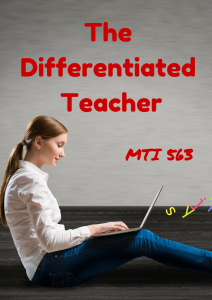 Differentiation: How Technology Makes Differentiation Fast and Easy
College credit (MTI 563)
Next class: August 10, 2015
Differentiation in the classroom means meeting students where they are most capable of learning. It is not an extra layer of work, rather a habit of mind for both teacher and student. Learn granular approaches to infusing differentiation into all of your lesson plans, whether you're a Common Core school or not, with this hands-on, interactive class. Ideas include visual, audio, video, mindmaps, infographics, graphic organizers, charts and tables, screenshots, screencasts, images, games and simulations, webtools, and hybrid assessments.
Assessment is based on involvement, interaction with classmates, and completion of projects, so be prepared to be fully-involved and an eager risk-taker.
---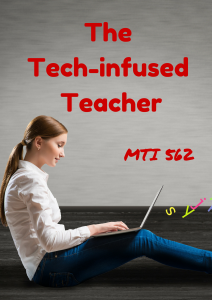 The Tech-infused Teacher: The 21st Century Digitally-infused Teacher
College credit (MTI 562)
Next class: July 27th, 2015
Next: Sept. 21st, 2015
(email [email protected] for more information)

The 21st Century lesson blends technology with teaching to build a collaborative, differentiated, and shared learning environment. In this course, you will use a suite of digital tools to make that possible while addressing overarching concepts like digital citizenship, internet search and research, authentic assessment, digital publishing, and immersive keyboarding. You will actively collaborate, share knowledge, provide constructive feedback to classmates, publish digitally, and differentiate for unique needs. Classmates will become the core of your ongoing Personal Learning Network.
Assessment is based on involvement, interaction with classmates, and completion of projects, so be prepared to be fully-involved and an eager risk-taker.
---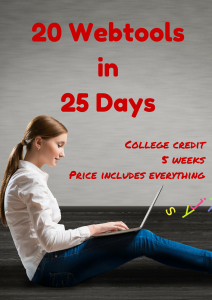 20 Webtools in 25 Days (How to Find Webtools that Serve Your Classroom)

College credit
Next class: September, 2015 (email [email protected] for more information)

Participants will explore twenty popular digital tools educators are using in their classrooms to extend learning and differentiate for student needs. Participants will review between one and four during the five-week class (by themselves or in groups) and present their review to classmates in a weekly Google Hangout. Participants will respond to the reviews of their classmates with comments, suggestions, personal experience, and questions. Both curations can be used as resource tools in the participant's upcoming school year.
Assessment is project-based so participants should be prepared to be fully-involved and eager risk-takers.
---
Who needs these
Classroom teachers, tech teachers, tech coordinators, library media specialists, curriculum specialists, administrators
How do you use it
Sign up for one or more of these 5-week classes. You get all the resources and 3 college credits for one price.
Class Guide
The Ask a Tech Teacher crew
Where do you get it
the publisher

---
Jacqui Murray has been teaching K-8 technology for 15 years. She is the editor/author of over a hundred tech ed resources including a K-8 technology curriculum, K-8 keyboard curriculum, K-8 Digital Citizenship curriculum. She is an adjunct professor in tech ed, CSG Master Teacher, webmaster for six blogs, an Amazon Vine Voice book reviewer, Editorial Review Board member for Journal for Computing Teachers, CAEP reviewer, CSTA presentation reviewer, freelance journalist on tech ed topics, and a weekly contributor to TeachHUB. You can find her resources at Structured Learning.