July 6, 2015
Get Your Summer Started with Ask a Tech Teacher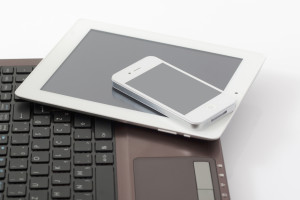 New to Ask a Tech Teacher? Here's what you do:
Subscribe to the site
We publish 5-6 articles a week on a wide variety of tech-in-ed topics. Don't miss out on the latest about:
Grade-level specific (K-12) tools and information
Subject-specific tools and information
The 21st Century classroom
Tech tools for the classroom
Reviews of tech ed books, products, websites, apps
Keyboarding
Digital Citizenship
Common Core
Lots more
Sign up for one of our newsletters
We offer three:
When you're signing up, we'll ask if you need specific help. Fill that out. I'll contact you and we'll see where I can best serve your needs.
These are favorite articles rated by readers on Ask a Tech Teacher–the Ask a Tech Teacher Hall of Fame. These articles were read and reposted the most often, and had the biggest impact on your classrooms. The list includes topics on classroom management, digital citizenship, the future of education, how technology blends into the classroom, and more.
Join the K-5 Companion wikis. Get FREE help on questions, extensions, or anything that impacts how you teach a lesson. Every week, we teach the lesson with you. You can see an example here.
If you own the Middle School curriculum, there are no companion wikis, but feel free to email me with questions. Your topics are pretty fun.
Sign up for Professional Development
Ask a Tech Teacher offers a variety of grad-level classes through Midwest Teachers Institute:
20 Webtools in 25 Days (coming soon; email [email protected] to be notified when available)
Lots of webinars are available on topics that range from Common Core to How to Set up Your Classroom. They're really affordable–you'll be surprised.
How-tos (for webtools, software and more)
Ask a Tech Teacher offers Summer PD, especially suited to summer learning. Click here for more information (Next class: Summer, 2016).
This is your chance to ask the Ask a Tech Teacher crew anything that has to do with implementing technology into your classroom. We call it Dear Otto. Email askate[email protected] and reference Dear Otto in the subject line.
Need tech ed resources?
For more detail, check out AATT Classroom Materials under the 'Search' tab.

---
Jacqui Murray has been teaching K-8 technology for 15 years. She is the editor/author of over a hundred tech ed resources including a K-8 technology curriculum, K-8 keyboard curriculum, K-8 Digital Citizenship curriculum. She is an adjunct professor in tech ed, CSG Master Teacher, webmaster for six blogs, an Amazon Vine Voice book reviewer, Editorial Review Board member for Journal for Computing Teachers, CAEP reviewer, CSTA presentation reviewer, freelance journalist on tech ed topics, and a weekly contributor to TeachHUB. You can find her resources at Structured Learning.