September 4, 2014
A Day in the Life of a Tech Teacher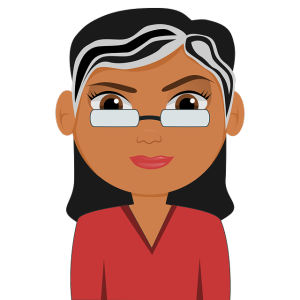 I love summer. I sit at home, reading, researching, chatting with friends. I make my own schedule, own my own time, start and finish a project without interruptions.
That is a massive high to me.
Why? I'm a tech teacher. That is like a teacher+. I teach–yes–but I'm also the first line of defense (sometimes offense) for colleagues as they struggle to use the digital devices populating their classrooms. From the moment I step foot on her home campus, life spins out of my control. Here's a typical day I have–does it sound familiar:
6:45 arrive
6:47 a student arrives to use lab
6:48 I greet student with a friendly hi and begin work on a lesson plan
6:49 Student asks for help
7:00 Student finishes and leaves; I return to my lesson plan
7:02 Frantic teacher calls–her computer won't boot up. She came in early to do some work and now what's she supposed to do can I come right away
7:03 I arrive in teacher classroom to help
7:05 Her computer works (forgot to plug it in)
7:07 Return to my lab, find a frantic student waiting. His printer ran out of ink at home can he use mine?
7:08 His parent how arrived with him wants to chat
7:18 Parent and child leave happy
7:19 I return to work on my lesson plan
7:30 I report for yard duty–managing the students arriving for classes until their teachers are ready to receive them.
8:00 I return to my classroom and frantically prepare for my 8:15 class
8:02 A teacher calls. Her students can't get on the internet. Can I help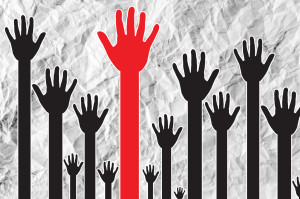 8:12 I get back from solving the problem (student was logged in wrong) and throw together my materials. Luckily, I have most of it prepared from last night.
8:15 My class arrives. I can't help but smile as I see their excitement. Everyone loves their computer lab time.
8:45 A teacher arrives, face stressed, shoulders tight, knuckles tight. She has a tech problem. I smile and tell her I have a break at 9. I'll come right over.
9:00 Students out, I go to help. She can't find her slideshow. We try a few search options (ordering columns by name, using the 'search' function) and find her slideshow. She's smiling as I leave
9:15 My next class arrives. I'm booked until lunch time
12:15 Students arrive to use computers during lunch. Luckily, I have a small frig in my room so I don't have to leave. They work while I eat (hiding behind my monitor–I hate having people see me eat).
12:45 Second group of students arrive for their lunch hour. I work on a school tech vision document while they work. They're older so pretty much ignore me, which suits me fine.
1:15 Two back-to-back classes, one a lower school and one middle school. I sometimes struggle to juggle preparation for the different requirements. Sometimes, it's easy because they're working on continuing project.
2:45 Lunch. I eat while responding to parent emails
3:00 Parent arrive to pick up students and chat about classes, quizzes, projects. Students arrive for extra help or simply to use the computers. I finish with pa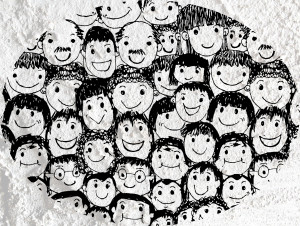 rents and work on school tech issues until 4
4:00 I leave–or work late. It depends upon what needs to be done.
What haven't I done yet? Here's a list:
graded projects
prepared lesson plans
fixed teacher tech problems (hardware)
helped teachers with their class tech projects
planned and organized in-house PD on tech
worked on my class website and blog
mentor new teachers on tech
communicate with my PLN
I collected a list of what a lot of my efriend tech teachers do with their days. Read it–you won't believe it!
I know–this sounds crazy. But there is never a boring moment. My brain always chugs along on high. I never think rote is right. What's not to love about that?
A few other articles you might enjoy on 'day in the life'. Here's a walk through Brittney Sanderson's classroom, Princeton Review's take on a teacher's day, and Parenting's look at the day of an inner city school teacher.
What's your day like? Do you get a break every two hours–or every eight hours?
More on the unique world of being a tech teacher:
11 Things I wish I'd Known Before Becoming a Tech Teacher
---
Jacqui Murray has been teaching K-8 technology for 15 years. She is the editor of a K-8 technology curriculum, K-8 keyboard curriculum, K-8 Digital Citizenship curriculum, and creator of dozens of technology training books that integrate technology into education. She is webmaster for six blogs, CSG Master Teacher, an Amazon Vine Voice book reviewer, Editorial Review Board member for Journal for Computing Teachers, CSTA presentation reviewer, freelance journalist on tech ed topics, a tech ed columnist for Examiner.com, and a weekly contributor to TeachHUB. Currently, she's editing a techno-thriller that should be out next summer.